What is Bildung?
The first output of Bildung project is a comprehensive paper explaining the concept of Bildung and how it can be used in adult learning and education sector.
There are many definitions of Bildung existing. The Bildung project uses the following definition:
Bildung is an individual maturing process connecting education, upbringing, knowledge, culture, and personal responsibilities towards humans and our globe.
The Bildung concept paper has been written by Lene Rachel Andersen. It illustrates the history of Bildung and brings together Bildung with European concepts and frameworks.
What is Bildung – and how does it relate to ALE?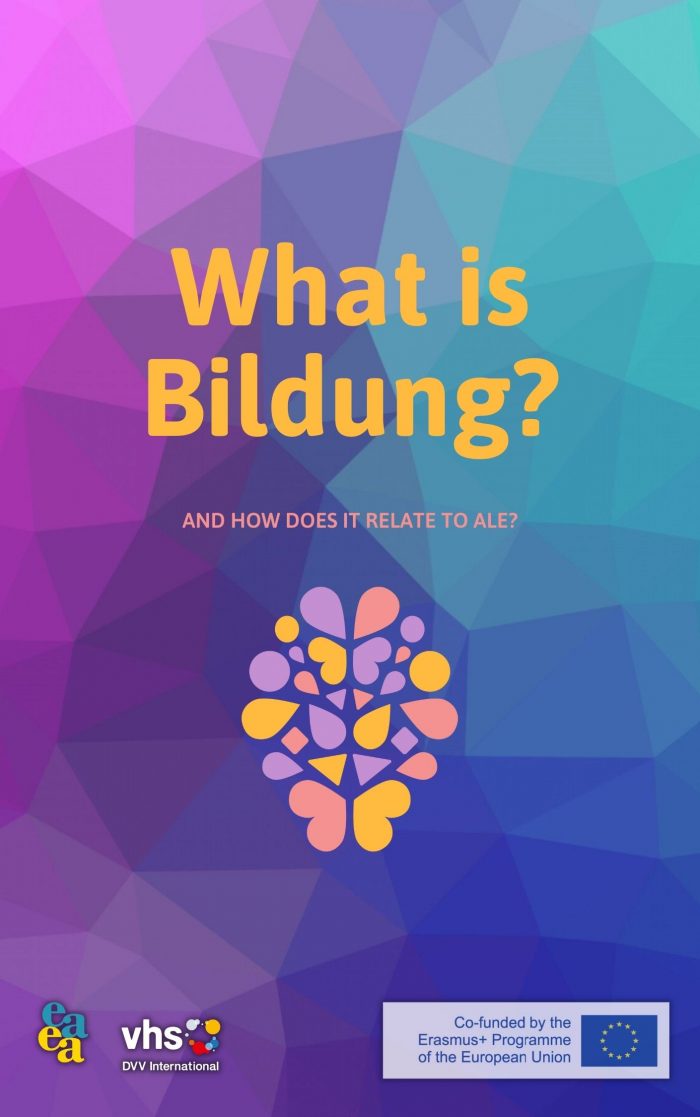 Download the full publication: What is Bildung? (pdf, English version)
Read our news article on the publication: The power of Bildung
A five-page summary of "What is Bildung?"
The Bildung project consortium has translated the summary in several languages: