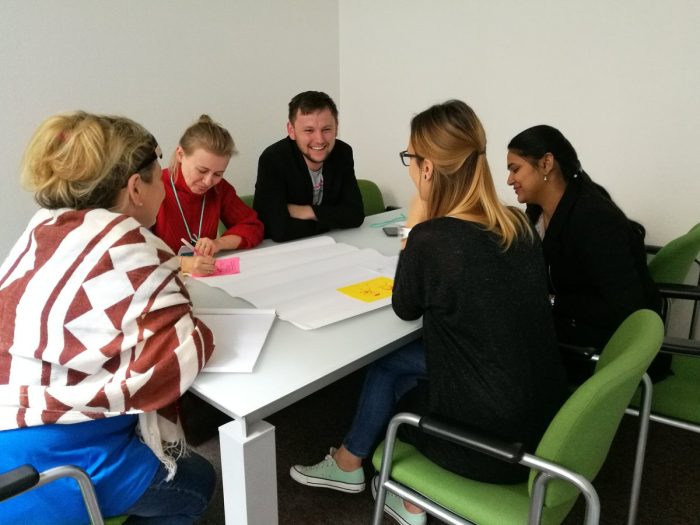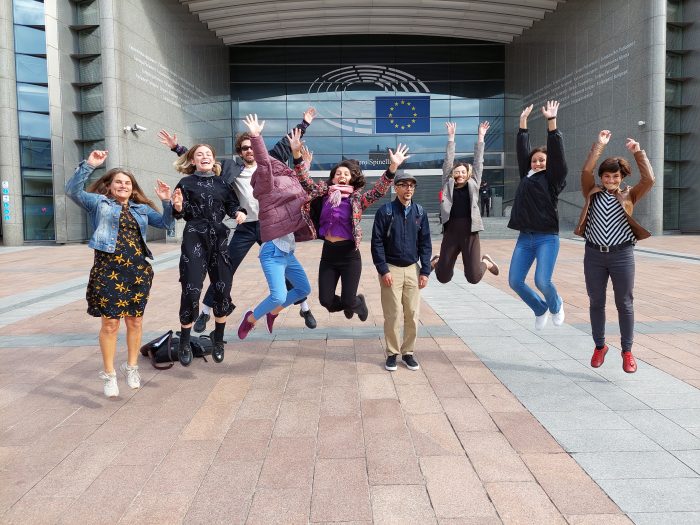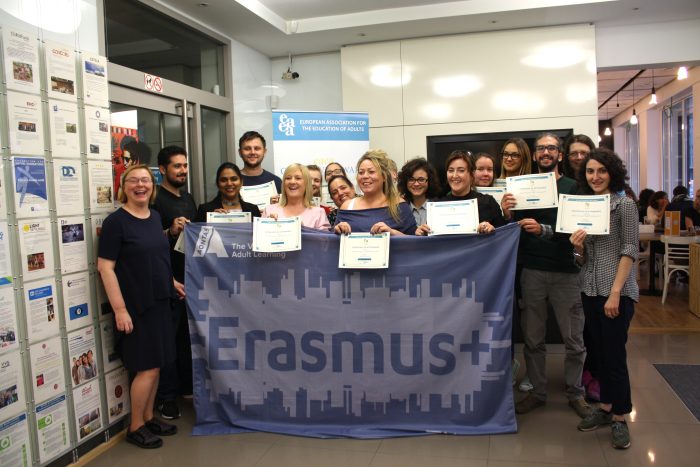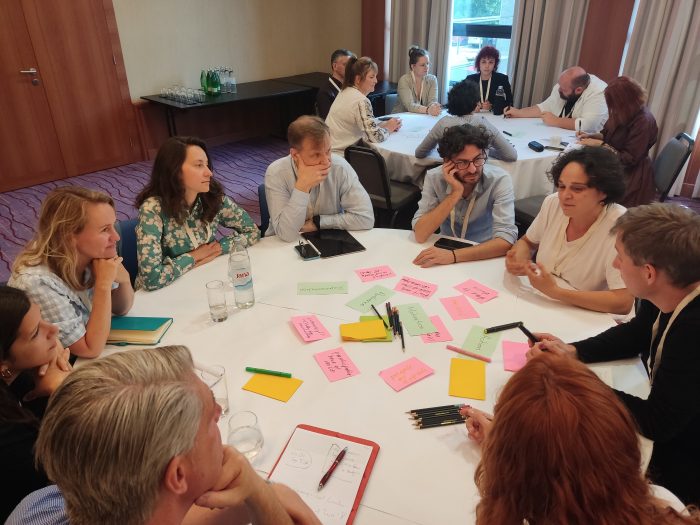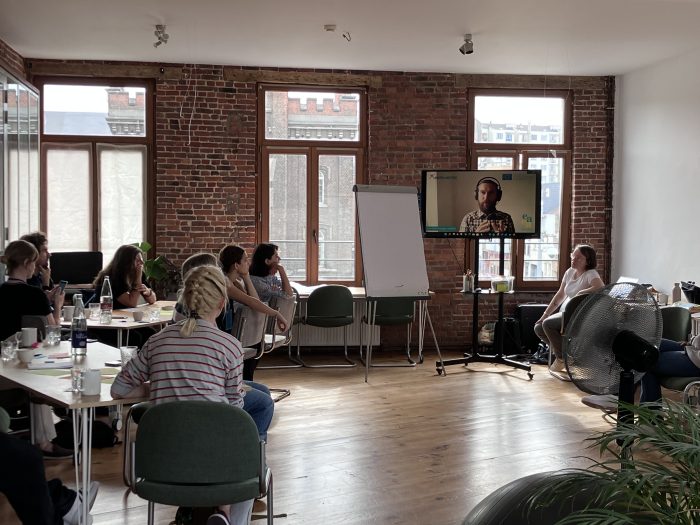 EAEA is dedicated to empowering professionals in the field of adult learning. Through our comprehensive range of in-service training programmes, study visits, and tailor-made activities, we aim to enhance your understanding of key issues in adult learning across Europe. The topics we cover include policy and advocacy, the transformative role of adult learning in digital and green transitions, and more.
Face-to-face training programmes in 2023-24
EAEA offers training programmes that support adult learning staff in their professional development. Participation in all EAEA training programmes can be financed with the support of Erasmus+ KA1 funding.
Project Design in Adult Learning
15-18 January 2024, Brussels, Belgium
show more
During this training, you will:
learn about the core processes that support designing successful, sustainable and impactful initiatives in adult learning and education
explore the priorities of current EU funding programmes for ALE and contextualise them in the broader policy landscape
develop demo proposals from concept to workplan, based on existing funding programmes
show less
Creating and maintaining safe spaces in adult learning
22-25 April 2024, Brussels and online
show more
During the training, you will:
explore the concepts of a safe space, power dynamics and decolonial approaches in adult learning and education
try out methods that can support adult educators and learners in co-creating a safe space
show less
Making the case for adult learning and twin transition
May 2024 Belgrade and May 2025 Brussels
show more
During this training, you will:
explore new roles of adult learning in the process of the twin green and digital transition
work on arguments and tools that can be used by adult learning organisations in their policy and advocacy work
show less
Online courses
EAEA regularly organises online courses on topics ranging from policy and advocacy in adult learning to life skills, validation of non-formal and informal competencies, or network-building. Visit the EAEA e-learning platform to explore our past and ongoing courses.
Civic Education and the European Elections
September – December, online
show more
During this course, you will:
explore how adult learning organisations can raise awareness of the upcoming European elections among citizens
learn about and share your own best practices in civic education
The webinars and complementary activities will be published on the EAEA e-learning platform.
show less
Voices of Learners and Educators in the Green Transition
September – December 2023, online
show more
During this course, you will:
hear inspiring stories of learners and educators who address the climate crisis and environmental sustainability in their communities
explore how adult learning practice can be more visible in the process of green transition
You can find the podcasts and complementary activities here Beyond Learning: Voices of learners and educators in green transition
show less
Study visits and tailor-made training programmes
Interested in exploring the EU policy and advocacy landscape in Brussels? Looking to learn about participation patterns in adult learning and education, outreach strategies or green and digital transition? EAEA offers study visits and tailor-made programmes that include meetings with European stakeholders in lifelong learning, input sessions and hands-on workshops.
Examples of EAEA tailor-made activities
Training programme on accessibility of adult learning and education in Europe, organised for the Cerebral Palsy Association of Coimbra, Brussels, April 2019
Study visit on advocacy and network-building in adult learning in Europe, organised for the Arab House for Adult Education and Development, Brussels, October 2021
Study visit on non-formal learning in museums and cultural spaces, organised for the Finnish Lifelong Learning Foundation, Brussels, February 2022
Advocacy Academy organised together with DVV International and the International Council for Adult Education, Istanbul, December 2022 and Sarajevo, June 2023
show less
---
Younger Staff Training
EAEA YST 2023 – Green Transition
The EAEA Younger Staff Training 2023 has been cancelled.
See our training programme of the last edition.
---
More information
To find out more about EAEA's upcoming training programmes, or to ask for an offer of a tailor-made activity, please contact EAEA's Head of Capacity-Building at aleksandra.kozyra [at] eaea.org.
---