Change-oriented adult education
One of the tasks of FutureLabAE project is a collection and analysis of change-oriented adult education practises in the fields of digitalisation and democracy. The collected practices will be a resource for AE organisations, staff, trainers and policy-makers at different levels.
The outcome of the Intellectual Output 1, resource collection and analysis report "Change-oriented adult education in the fields of democracy and digitalisation" by Jyri Manninen, Anna Jetsu & Irena Sgier has been published.
Synthèse du rapport européen « l'éducation des adultes orientée vers le changement dans les domaines de la démocratie et la numérisation » pdf
How do we define adult education?
We are interested in all practices (courses, learning communities or other learning environments) and tools (books, games etc.) that help adults to learn new skills, attitudes, ways of thinking and behaving – in a more change-oriented way. Learning is the key point, no matter whether the learning process is planned or naturally occurring, formal or nonformal, work related or non-vocational.
How do we define change-oriented?
A good guideline are the following two types of change orientation (Picon 1991), describing two alternative change oriented roles adult education may have:
Improve the society, community and individuals and make the necessary adjustments for more equity and better society. For example course "How to become a critically aware social media user" aims giving the participant a deeper understanding of how Facebook algorithms work and strengthen the "bubbles" people live in, and learn to change own behavior accordingly.
A more radical structural transformation leading to considerable different new ways of thinking and acting (at individual level) and/or bigger change in community and society, whether by progressive steps or radical changes through "revolutionary" (but not violent) processes. For example: Social movement where citizens and social media experts develop a new type of social media, which works the opposite way than Facebook – helps to break the bubbles and engages people in authentic dialogue in social media.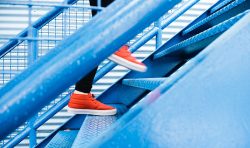 Read the article written about the analysis report: Change-oriented adult education – How do we go from reacting to changes to shaping the future?
What type of resources are we looking for?
We are looking for courses, seminars or webinars, informal learning practices (learning communities, discussion groups), community development programmes, training and learning methods, learning tools (games, apps) and materials.
You can suggest a change oriented practice by filling in our online resource collection form.