Working with migrants: how to foster inclusion in adult learning
In the last decade, migration put the European educational systems to the test: the large influx of migrants from different educational, economic and cultural contexts created mechanisms of rapid response to emergency situations and contingencies. To respond to this, Diversity project has developed and designed the first "migration related diversity training" for adult education providers to have a "diversity-informed" organisation and operational structure. You will receive in advance the modules and through the training we will present the coaching module in depth while also lead a discussion regarding other modules.
20.7.2021 10.00 am – 12.00 pm CEST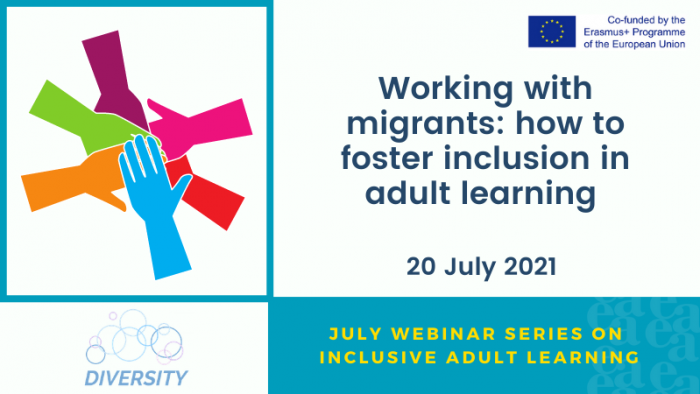 The event will be an occasion to share the findings of EAEA's partner project DIVERSITY.
The programme is now available!
The event is part of EAEA's July webinar series on inclusive adult learning.