"How should we represent learners?" asks Kevin Campbell-Wright from the project partner and EAEA member Learning and Work Institute, UK. The learners that are portrayed in the videos tell the stories about their individual learning pathways. Kevin Campbell-Wright adds, "They all have achieved a lot by participating in adult learning. Even though their learning careers were not always straightforward, we want to show them as the strong persons that they are."
The videos about the adult educators aim to present best practices of innovative teaching methods in non-formal adult education. In the words of Renata Silva from the project partner and also EAEA member Kerigma, Portugal, "the way these adult educators are able to motivate their students and dare to try new methods really sets an example."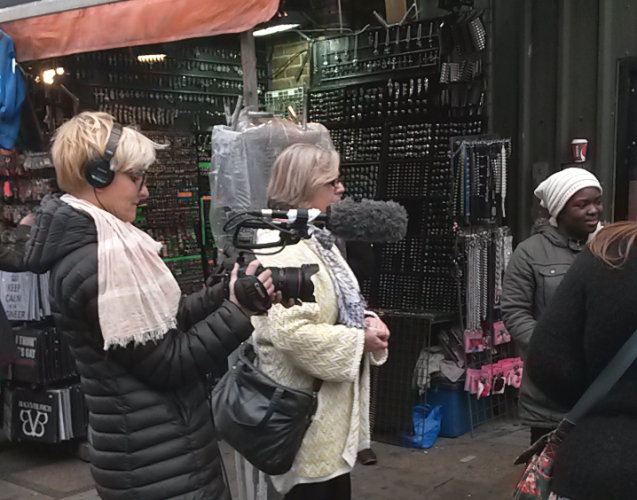 To find the right angle for the camera and to capture interesting moments while the protagonists tell about their learning story and let the viewer participate in their daily lives, needs some preparation and a well attuned team of camera woman and interviewer. The representatives of the five video-shooting countries – Finland, Denmark, UK, Germany and Portugal – act as the interviewers, while Ditte Uljas, a professional camera-woman, sets everything in scene.
Curious to know more about the videos? Take a look behind the scenes now at the new project Instagram!
Those that would like to see the videos on the silver screen need to be patient for a few more months. The final films will premiere at the final project event during the Annual Conference of EAEA on 28 and 29 June 2016.
Live and Learn project
10 videos will be produced in Finland, Germany, UK, Denmark and Portugal.
The final versions of the videos will be available later in 2016.
The project partners:
Text: Raffaela KihrerPhotos: Live and Learn project