Ordinary Member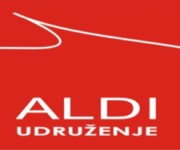 Udruženje za lokalne razvojne inicijative (ALDI) - Association for Local Development Initiatives (ALDI)
Who we are
Association for Local Development Initiatives (ALDI) is a non-governmental and not-for-profit organization established in 1996, with its headquarter in Gorazde, Bosnia and Herzegovina. ALDI is one of the leading independent associations/think-tank in Bosnia and Herzegovina with the focus on the private sector development, policy advocacy, and capacity building.
Our mission is strengthening the capacity of citizens and organizations to make an active and productive contribution to socio-economic development of the community, as well as providing professional support to key stakeholders from public, private and civil sectors with aim to accelerate local development and socioeconomic position of citizens and especially those facing labor market challenges.
Also, ALDI has a significant role in developing and strengthening institutional partnerships between the public and private sectors in the field of developing labor market, improving the education system, especially adult education. For the past ten years, the organization has been dedicated to lifelong learning, adult education, and workforce skills development. Thanks to projects supported by the EU and other donors and partners, Association ALDI has contributed to gaining new knowledge and skills by over 1.500 unemployed people, whereof over 1.200 have got a job.
From 2018, our focus is on creating conditions for young people to reach their full potential in digital economy through the development of high-level digital skills for ICT professionals in all industry sectors. For this reason, ALDI has launched an Innovative Training Laboratory that provides young people with the opportunity to acquire digital skills but also their development in accordance with modern labor market requirements.
What we do
The Association for Local Development Initiatives has more than 26 years of experience in working on economic development, private sector development and empowering citizens to actively participate in the economic, social and political life of Bosnia and Herzegovina.
Our organization has 17 years of experience working with the private sector to implement business initiatives that contribute to growth, productivity and employment in communities. Business Community Initiatives was created in response to the needs of entrepreneurs and small businesses for business services in the field of entrepreneurship, finance and business planning.
We have developed 20 soft skills and technical adult education programs in which participants can acquire the professional skills needed to work in traditional industries as well as in new emerging digital industries.
Our organization was created in response to the needs for the development of entrepreneurship and small business. Our programs are open to start-up businesses and young entrepreneurs providing development of their skills and support during the opening and starting of a business.
Our programs provide support to anyone interested in developing digital skills with aim to enhance their participation in society, enhance skills necessary in the workplace, or to build their careers in information and communication technologies.
In addition, our activities are focused on:
Taking active part in promoting adult education and the concept of lifelong learning in BiH;
Participating in the development of education policy;
Participating in national and international projects focused upon adult learning;
Adult education improvement;
Supporting local initiatives that can help in developing a democratic society with economically independent and free citizens;
Supporting local initiatives that could provide job creation and self-employment;
Creating conditions for European standards of quality of life and work;
Improving the education system;
Supporting the protection of basic human rights.
Best practices
"Development of new skills in digital age", Policy proposal that served to develop the Adult Education Strategy BPK Gorazde (2019-2023), which focused on the acquisition of digital skills in order to provide access to more quality and better paid jobs
"Jobs of the future", Promotional catalogue developed in cooperation with employers and adult education providers with aim to promote opportunities for adult education as an opportunity to accelerate economic and social development in BiH
RETHINK APPRENTICESHIPS: Insight in links between world of education and work in Nuremberg Metropolitan area (Germany), Tuscany region (Italy) and Prijedor region & Gorazde Canton (Bosnia and Herzegovina); Cooperation for innovation and the exchange of good practices – Capacity Building in the field of Youth
"First steps towards a strong partnership", Analysis and Recommendations for the development of institutional partnerships in the field of adult education; Strengthening the network of governmental and non-governmental actors in the field of adult education
"Needs for labour force in Bosnian-podrinje Canton of Gorazde (IPRS) 2018-2020"; Establishing effective ways of participation of relevant actors in the process of adult education in the context of lifelong learning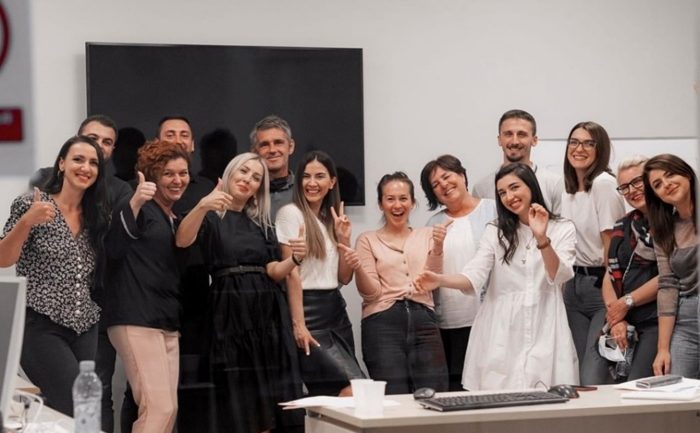 EAEA brings together
120 organisations from 43 countries.
Members in Bosnia-and-herzegovina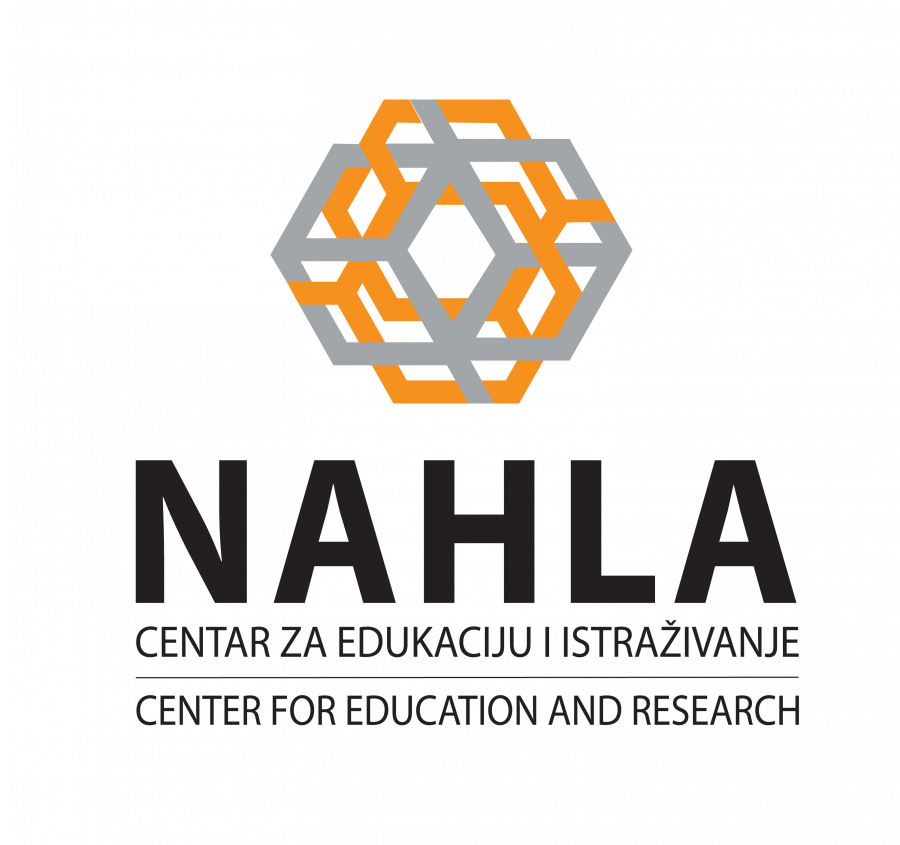 Ordinary member
Centar za edukaciju i istraživanje (Nahla) - Center for Education and Research (Nahla)
Center for Education and Research "Nahla" is a nongovernment, nonprofit organization founded in 2001 in Sarajevo, with the mission to...
Read more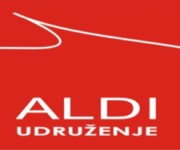 Ordinary member
Udruženje za lokalne razvojne inicijative (ALDI) - Association for Local Development Initiatives (ALDI)
Association for Local Development Initiatives (ALDI) is a non-governmental and not-for-profit organization established in 1996, with its headquarter in Gorazde,...
Read more

Associate member
Privatna Srednja strukovna škola s pravom javnosti Libar Široki Brijeg - Libar Vocational High School
The mission of Libar Vocational High School, founded in 2007 as a non-pofit organisation, is to educate and empower citizens to...
Read more

Associate member
Prijateljice Obrazovanja Amica EDUCA - Friends of Education Amica EDUCA
Established in 1996 to help war traumatized women, Amica Educa has evolved into a center for empowerment, providing psychosocial and pedagogical resources...
Read more
Members by country
a
b
c
d
e
f
g
h
i
j
k
l
m
n
o
p
q
r
s
t
u
v
w
x
y
z
X
Republic of North Macedonia