Associate Member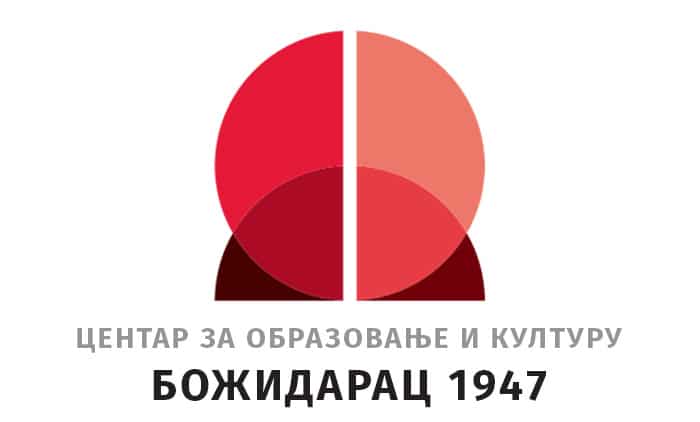 Radoslava Grujica No 3, 11000 Belgrade, Serbia
Phone: +381 11 408 59 38
Email: office@bozidarac.rs
Educational and Cultural Center Bozidarac - 1947
Who we are?
The Educational and Cultural Center Bozidarac – 1947 is local educational and cultural institution founded by an urban municipality of the city of Belgrade (Serbia). We are a public institution that provides different courses for adults that primarily want to change careers but also to reach their potential in other areas such as learning foreign languages. We are the predecessor of the Workers' University, which was established in the 1950s. Regarding cultural activities in which we have experienced, there are art exhibitions, rock concerts, readings, different sorts of workshops, small festivals and, starting last year, we also house a student theater.
What we do?
As regards adult education, we provide a variety of courses such as tailoring and sewing, beauty courses (cosmetics, hairdressing, make up etc.), caregiving courses, language courses, and basic computer classes. Our idea is to develop new courses so students can have an opportunity to update and develop their knowledge and skills for creative industries. In addition to our work in adult education, we also try to be center to both Belgrade's and Serbia's youth by providing space in our gallery where young and emerging artists can showcase their own work. Also, we have concert hall where we organize different sort of events with partners such as rock concerts, theater shows, and many other activities.
EAEA brings together
142 organisations from 44 countries.
Members by country
a
b
c
d
e
f
g
h
i
j
k
l
m
n
o
p
q
r
s
t
u
v
w
x
y
z
X