EAEA brings together
142 organisations from 44 countries.
Members in Poland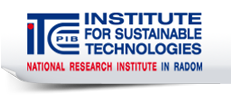 Associate member
Instytut Technologii Eksploatacji: Państwowy Instytut Badawczy (ITeE-PIB) - Institute for Sustainable Technologies: National Research Institute
ITeE-PIB is a state-owned scientific-research institute established in 1986. It employees approx. 240 employers. For nearly 30 years has been...
Read more

Ordinary member
Stowarzyszenie Trenerów Organizacji Pozarządowych STOP - NGO Trainers' Association STOP
NGO Trainers' Association is the only organization of its kind in Poland and Eastern Europe – working on the quality...
Read more
Members by country
a
b
c
d
e
f
g
h
i
j
k
l
m
n
o
p
q
r
s
t
u
v
w
x
y
z
X