Associate Member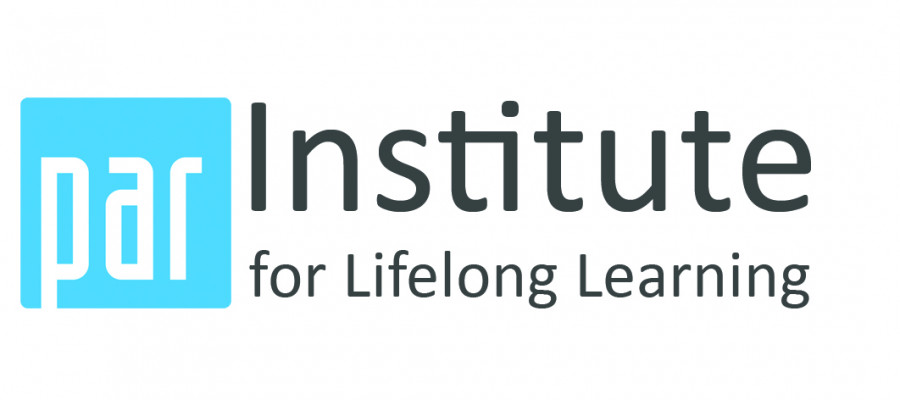 Udruga za Promicanje i Razvoj Cjeloživotnog Obrazovanja - Institute for development of Lifelong Learning (PAR)
Who we are?
PAR Institute for developing Lifelong Learning is a non-profit organization founded in 2013 with the aim to promote the culture of lifelong learning, development of new educational programs and encouraging individuals to recognize their own potential, abilities and skills through education, information and involvement in decision-making processes. The Association's focus is youth education and education of other community members as its primary goal: the development of civil society through lifelong learning.
PAR Institute is an active applicant for EU funds hence it has a large database of international partners. Association is a one of collaborators on PILC (PAR International Conference), INCASO (International Winter School on Marketing), ICT and Business Summer School SenZations and other international projects which whom contributes to the development of lifelong learning.
PAR Institute is a part of PAR grupation that consists of higher education entity, company for lifelong learning (Ltd.) and 2 NGO's: PAR Sport and PAR Alumni. Their work is aimed at incorporating efforts of existing PAR entities into the development of the civil society, primarily within the local community in the City of Rijeka and Primorje – Gorski County.
PAR civil organizations offer students, professors, and employees networking opportunities, development of sport projects, athlete education, in addition to providing support for developing the entrepreneurial culture, promoting lifelong learning activities with the young and encouraging corporative volunteer work.
PAR entities and their expertise are part of a great idea that lies on the principles of lifelong learning and promotes an accessible and high quality tertiary education that maintains a balance between theory, practice and giving back to community.
What we do?
The main core of PAR Institute for the Promotion and Development of lifelong education PAR is to become the leading Association for promotion and development of lifelong education in Croatia that will be recognized connection between adult education and economy and will contribute to individual development and overall economic growth through its efforts, quality program in lifelong learning.
The main objectives of the Association are:
To develop innovative programs of lifelong learning with a focus on monitoring trends at the global level and adapting to the needs of the labor market.
Encourage and empower all people (regardless of age) for active participation in the process of lifelong learning and education.
Encourage intersectoral and intrasectoral cooperation, flow of information and transfer of knowledge, experience and skills.
Promote the development of new forms of education and training of individuals.
In order to achieve the stated objectives of the PAR Institute, the Association performs the following activities:
independently monitor and analyze the processes of design, implementation and evaluation of formal, non-formal and informal education;
monitor and analyze new trends in the field of lifelong learning and education;
provides advice in the field of lifelong learning and professional development;
connects and cooperates with other providers of educational programs, scientific institutions, the Croatian ministries, chambers of commerce, agencies, professional associations, associations and other institutions in order to develop new knowledge and raising awareness on the importance of lifelong learning;
organizes and conducts educational and information campaigns, workshops, seminars, forums, training, video presentations, excursions, summer courses, round tables, public forums, conferences, etc .;
organizes excursions, meetings and other gatherings;
develops and implements projects related to the objectives of the Association.
Best practices
PAR Institute is considered to promote innovativeness in entrepreneurship, life-long learning programs and women leadership.
INTERNATIONAL CARNIVAL SCHOOL INCASO
INCASO is an international student program held during Rijeka's Carnival Festivities in February. The Carnival is the biggest cultural and touristic event of Rijeka, with its Carnival Parade being the third biggest in the world.  The week-long student program of INCASO offers project-based work and a unique cultural experience. Students are immersed in one of the oldest traditions of Rijeka and the surrounding area, participate in carnival activities, and connect with the local community.
The INCASO program is dedicated to topics from entrepreneurship, marketing and project management. Hence, the students attend workshops that provide them with an insight into the specific tradition of the Rijeka Carnival, but with skills to develop new ideas as well. Students form teams, discover new marketing and business trends, then utilize them in their project work. The overall goal is to develop new projects and events that blend learning and the carnival tradition, but also include internationalization of cultural heritage. Students are immersed into the local culture by attending various carnival events, happening throughout the city center and wider Rijeka area. They explore the effects of tradition on everyday life , i.e. they investigate how tradition and the modern way of life collide  during the carnival season.
INTERNATIONAL SUMMER SCHOOL SAIL AND LEARN
The latest summer international program includes sailing to four Croatian islands in seven days and a carefully designed international program. The Sail & Learn educational program starts on a sailboat in Trogir (Split), and sails to the islands of Šolta, Hvar, Vis and Brač and finishes the route just in time for the Ultra Summer Festival in Split or to continue exploring the beauties of the Croatian Mediterranean coast. Each day is an opportunity to explore a different sight, island and secluded beach where students attend workshops and work on their assignments and projects. Students need to solve team tasks designed to boost their leadership and teamwork skills, but also fulfill a team program task by the end of the program. The program tasks include topics from business, marketing, ecology, tourism & hospitality management, etc. All projects focus on student exploration and impression of the islands visited during the program, as well as workshops and lectures.
PAR Institute is co-organizer of many events with the goal of introducing global trends and presenting modern business notions in the city of Rijeka. One of such events is the PAR Entrepreneurial Camp (PAR Camp), aimed at promoting the startup culture.
The PAR Camp gathers young aspiring entrepreneurs in a three-day program and provides them with the resources to develop their ideas, i.e. mentoring, training, material resources, etc. The young entrepreneurs compete, and the finalists get a chance to pitch their idea in an open-air program on the Trsat Castle during the final day of the PAR Camp. The finale includes open lectures, and a startup fair where all the attendees can get information on the work of local startups, as well as on educational institutions.
PAR has also been included in the Startup Europe Week (SEW) initiative set off by the European Commission to promote the startup culture around Europe.  After hosting the starting SEW event earlier in 2016, the Business School PAR was entrusted with organizing the national SEW competition that will give a chance for a Croatian startup team to compete at the SEW Europe in 2017.
PAR Institute organizes Open Days during Lifelong Learning Week in Croatia as well as lectures and educational training open to the local community, with a special emphasis on the unemployed, students, and local entrepreneurs.
PAR Institute is the proud co-organizer of the PAR International Leadership Conference PILC which is organized in cooperation with the Iacocca Institute and Lehigh University from the United States of America. In association with its partner, PAR has been active in researching various areas of leadership and effective team development since 2012.
Conference offers an opportunity to present papers on current leadership issues and trends in its scientific program, as well as a chance to acquire or practice leadership skills through its professional program. Traditionally, the Conference deals with topics related to leadership and management in business, education, sports, tourism, and industry.
Women with no Excuses , an event to honor female entrepreneurs of all generations, a movement to empower young women to participate in all aspects of economy and politics and a platform to communicate successful stories of businesswomen that may be looked up to as role- models. That is the purpose of the Women with no Excuses event dedicated to the WED initiative. The event has been organized yearly since 2014, when the dean of the Business School PAR and director of Business Academy Rijeka was named the WED Ambassador for Croatia. Since the first year, it has had complete support from the SEECEL, Croatian Association of Business Women – Krug and the BPW Pula. With a concept that encompasses lectures, one2one interview sessions, influencer talks, and discussions, this event promotes women entrepreneurship excellently.
https://www.facebook.com/visokaposlovnaskolapar/videos/1552784474804313/
SenZations, Summer School on IoT and its Applications is organized in cooperation with the IT company DunavNet. Known as the oldest summer school of its type in Europe, this international program blends IT, IoT, and M2M with business. The program enables the participants to do research in the field of IoT and business by providing valuable experience and knowledge. Supported by excellent lecturers and senior researchers from industry and the academic world, SenZations has attracted more than 900 students over the past 12 years. The SenZations Summer School is held in a different European country each year. The PAR is co-organizer since 2010, and since 2013, the PAR involved Business Track in the Summer School program.
EAEA brings together
120 organisations from 43 countries.
Members by country
a
b
c
d
e
f
g
h
i
j
k
l
m
n
o
p
q
r
s
t
u
v
w
x
y
z
X
Republic of North Macedonia