EAEA event:
Taking the lead: women in diaspora communities as champions of learning
How can adult learning foster an environment which encourages women in diaspora communities to become champions of learning? During the event, you will hear from inspiring women who led the change in their communities.
The event will take place 6.7.2021 3.00 pm – 5.00 pm CEST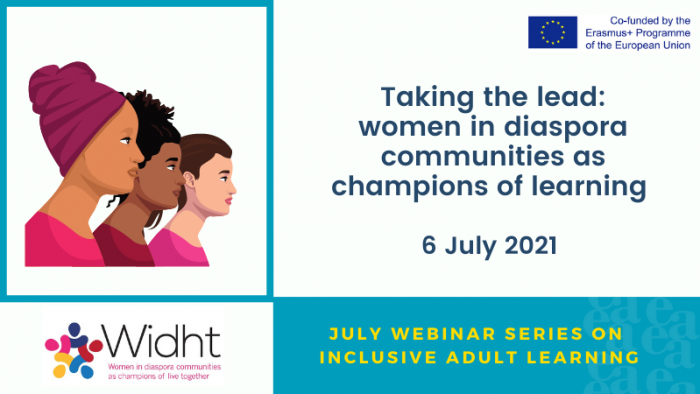 The event will be an occasion to share the findings of EAEA's partner project WIDHT.
The programme is now available!
The event is part of EAEA's July webinar series on inclusive adult learning.