EAEA event:
New mobility opportunities in Wales, UK. Introduction to the Taith programme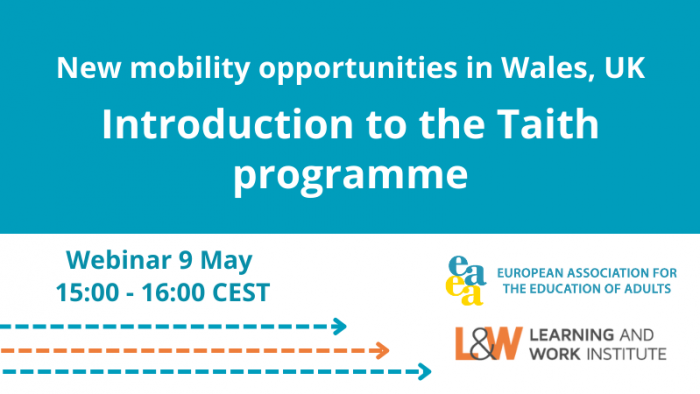 What are the opportunities for exchange between adult learning organisations in the UK and the rest of Europe? EAEA and its UK member Learning and Work Institute are looking forward to introducing you to the newly launched Taith programme and its mobility scheme.
The session will take place on 9 May at 15:00 – 16:00 CEST / Brussels time via Zoom. Please complete the registration form to participate.