EAEA event:
Webinar: How to design a successful advocacy campaign?
What should you take into account when designing an advocacy campaign?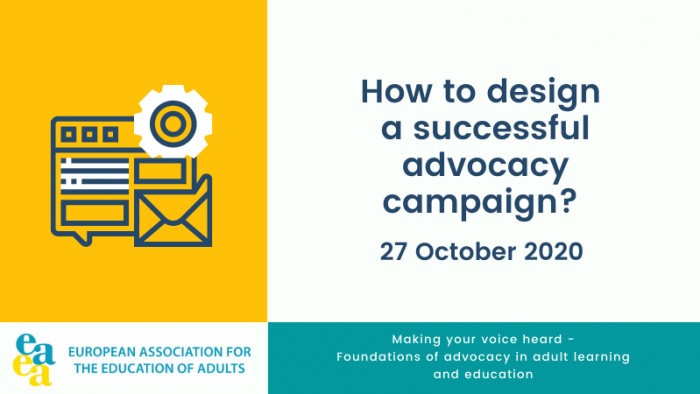 In an interactive workshop, we will hear from Ilona Kish, Director of Public Libraries 2030 and an experienced campaigner, who will guide us through the steps that you'll need to take to prepare an impactful advocacy campaign.
Our speaker Ilona is a Library Avenger. As Director of Public Libraries 2030, she aims to create a stronger European library sector through EU advocacy and network building. A former Secretary General of Culture Action, Ilona has extensive experience in EU advocacy and campaigning, as well as a thorough working knowledge of both the operational and political functions of EU institutions.
Webinar time: 11.00-12.30 CET
To register, please contact Aleksandra Kozyra at aleksandra.kozyra [at] eaea.org.
The webinar is part of EAEA's capacity-building series: Making your voice heard – Foundations of advocacy in adult learning. Find out more from the programme.