Adult learning and education (ALE) provides information, debating spaces and creativity to develop new lifestyles, projects and approaches necessary for the green transition. Sustainability and green transition have long been central themes in EAEA's work, and this year they have been given the central stage.
EAEA Grundtvig Award 2023 called for innovative projects that further green transition in adult learning. The winners of the award were selected in two categories: local/regional/national initiatives and transnational initiatives.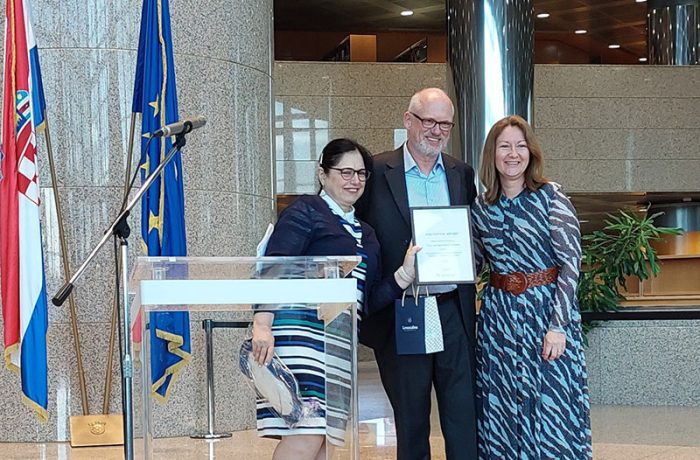 Advancing sustainable agriculture in Armenia
The winning project of the national category, Women's economic empowerment in Shirak and Gegharkunik Marzes is run by Green Lane Agricultural Assistance NGO in Armenia, which has supported farmers in the transition to sustainable agriculture since 2004. The women participating in the project come from disadvantaged backgrounds, and the project has given them an opportunity to gain knowledge and experience in sustainable agriculture and improve their own economic situation, as well as serve as an example to the residents in their communities.
The beneficiaries participated in a series of courses on Sustainable Agriculture, business planning, branding, and marketing courses, study visits and festivals. Several success stories have been created within the project, and they have been shared with others to create a snowball effect.
"Winning this award means that we are in the right direction, and we really are justifying the expectations of both our partners and our beneficiaries. Receiving this honour will increase our role and reputation in our country. As a result, more women will be involved in our projects. This victory obliges us, and from now on we will work harder, stand by our women, and try to establish the environment and country of their dreams," said Nune Sarukhanyan, President of the Green Lane. The award was received by Ester Hakobyan from DVV International as Ms Sarukhanyan was unable to travel to Croatia.
According to the jury, this is a well-established project with a good impact on women's empowerment and training in rural environments.
More information on the project on Facebook.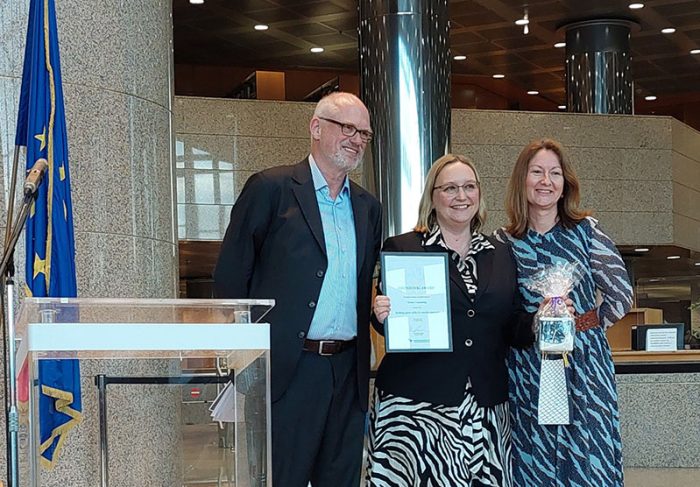 Learning the "forgotten" circular skills
Building green skills for the circular economy won the Grundtvig Award in the category of transnational projects. Run by Fenan Consulting, the Netherlands, the project involves people from disadvantaged social groups, such as migrants, refugees, and senior citizens, to share their circular skills and sustainable lifestyle with adult learners. The Erasmus+ funded project has increased social recognition by bringing in marginalised groups as educators and inspirational examples in the online course. Their partner in the project is Non-formal learning club "WE" from Lithuania.
The online course includes inspirational videos, interviews and sustainable recreational activities such as visiting flea markets and boat trips to clean plastic trash. The aim of the course is to create motivation for a circular lifestyle by demonstrating that it is attractive and easy to adopt.
"We are honoured to receive the Grundtvig Award. It will help us to attract more learners to our online course "Green Skills for circular economy. Project partners strongly believe that we can solve the problem of global warming by joining forces with all stakeholders. Together, we can save our planet," says Anna Fenko from Fenan Consulting. 
According to the jury, the project has good evidence of making an impact on green skills' development among all its target groups. The inclusion of disadvantaged people as adult educators is another strength of the project.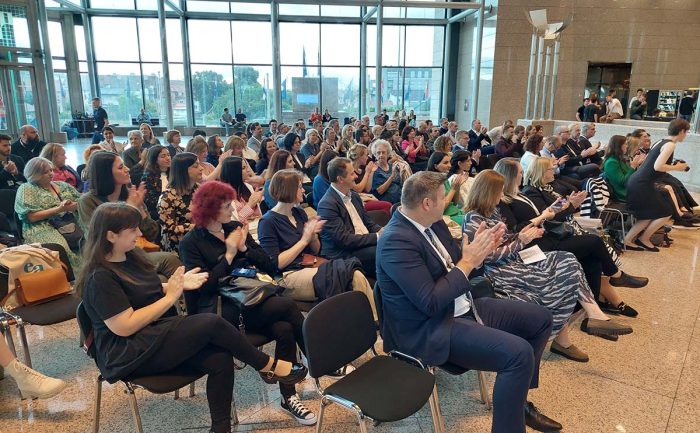 Background
The award ceremony was held in Zagreb, Croatia, 6 June 2023. The jury consisted of EAEA Executive Board members Gustav Fridolin, Swedish Interest Organisation for Popular Movement Folk High Schools (Sweden), Dina Soeiro, Coimbra Higher Education School – Polytechnic Institute of Coimbra (Portugal), Alex Stevenson, Learning and Work Institute (UK) and Balázs Németh, University of Pécs (Hungary).
Contact information / EAEA
Gina Ebner
+32 (0)2 893 25 24
gina.ebner@eaea.org
Contact information / Fenan Consulting
Anna Fenko
fenan.consulting@gmail.com
Contact information / Green Lane
Nune Sarukhanyan
maionune@greenlane.am