Deputy Director of DVV International (Germany)
Nominated by: DVV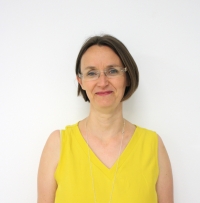 Esther Hirsch is a Deputy Director of DVV International, the Institute for International Cooperation of the Deutscher Volkshochschul-Verband e.V. (DVV), the German Adult Education Association. She has been working in Africa in the field of education for 15 years, 6 of these as Regional Director for DVV International.
As deputy director of DVV International she is responsible for the strategic orientation, management, fundraising and day-to-day operations of our international work, all the while being actively involved in the field of adult education activities in Germany as well as on an international level. She is also a member of the editorial board of the periodical "Adult Education and Development" a specialist publication on adult education and development in the world.
DVV International is the leading professional organisation in the field of adult education and development cooperation and has committed itself to supporting sustainable structures for Youth and Adult Education. We work with more than 200 partners in over 30 countries in Europe, Africa, Asia and Latin America and are actively involved in lobby and advocacy activities for adult education worldwide.
DVV is the educational and political representation of the approximately 920 Adult Education centres (Volkshochschulen) and their state associations, the largest further education providers in Germany. DVV supports cooperation and experience exchange among members, develops policies and guidelines, and promotes the quality of Adult Education work.
Being an EAEA Board member gives me the opportunity to place my work in a wider context and reinforce the exchange of information and expertise on adult education and development throughout Europe and worldwide.