Every year, EAEA chooses an annual theme which is also the topic of the Grundtvig Award and the Annual Conference, organised jointly during a two-day event. In 2022, EAEA is dedicating its thematic focus to transformative learning and values, looking at how adult learning can change individual lives and societies.
The most innovative and inspiring initiatives from across Europe will be awarded the Grundtvig Award during a festive ceremony on the evening of 30 May 2022. On the following day, EAEA will dedicate its Annual Conference to in-depth discussions about transformative learning and values, linking the topic to challenges that European societies are confronted with, such as green and digital transitions.
Programme
11:00 – 12:00 Registration at the Mechelen Cultural Centre, Minderbroedersgang 5, 2800 Mechelen
12:00 – 13:00 Light lunch
13:00 – 13:15 Welcome words and practical information. Uwe Gartenschlaeger, EAEA President & Anne Van de Voorde, Mechelen Cultural Centre
13:15 – 14:15 Statutory business. Uwe Gartenschlaeger, EAEA President, Bernhard Grämiger, EAEA Vice-President & Gina Ebner, EAEA Secretary General
14:15 – 14:30 Coffee break
14:30 – 15:30 Group discussions
Lead-up to CONFINTEA VII: national developments and final recommendations
The International Conference on Adult Education, CONFINTEA VII, is rapidly approaching, scheduled to take place in Marrakesh on 15-17 June. We already know that civil society will have a very limited space to participate. During the group discussion, EAEA members will be asked to share their concerns and recommendations in the immediate lead-up to the event. Facilitated by Bernhard Grämiger,
EAEA Vice-President. 
New opportunities in the Erasmus+ programme
The new Erasmus+ programme, launched in 2021, introduced several changes that are important for the adult learning sector: from small-scale partnerships to learner mobilities in the Key Action 1. New opportunities will be presented to EAEA members by guest speaker Malgorzata Kozak, Policy Officer at DG EAC, European Commission, who will also invite the participants to share their feedback about the programme. Facilitated by Lauri Tuomi, EAEA Vice-President.
New developments in EU policy on adult learning and education
The past two years have been eventful for adult learning policy, marked by the launch of two key EU initiatives: the European Skills Agenda and the New European Agenda for Adult Learning. During the group discussion, EAEA members will hear from Klara Engels-Perenyi, Policy Officer at DG EMPL, European Commission, who will summarize the new developments. They will also be invited to share policy updates from their countries. Facilitated by Gina Ebner, EAEA Secretary General.
15:30 – 15:50 Statutory business continued
15.50 – 16:00 Closing words. Uwe Gartenschlaeger, EAEA President
Grundtvig Award Ceremony
Mechelen City Hall, Grote Markt 21, 2800 Mechelen
18:00 – 18.10 Musical interlude
18.10 – 18.20 Welcome words. Christoph Busch, Director of the Hannah Arendt Institute & Rina Rabau, Mechelen City Counsellor for Education (TBC)
18.20 – 18.30 Award Ceremony
18.30 – 19.00 Reception
19:15 – 21:15 Festive dinner at Puro Drank en eetcultuur, Guldenstraat 20, 2800 Mechelen.
Close the programme
09:00 – 10:00 Registration and welcome coffee at the Mechelen Cultural Centre, Minderbroedersgang 5, 2800 Mechelen. 
10:00 – 10:15 Welcome words and practical information. Uwe Gartenschlaeger, EAEA President
10:15 – 11:15 How can transformative learning shape values among citizens? Roundtable discussion. Facilitated by Dina Soeiro and George A. Koulaouzides, EAEA Executive Board. 
Speakers:
Prof. Laura Formenti, University of Milano Bicocca, Italy
Anne-Sophie Van Vyve, Kazerne Dossin, Belgium
Deborah Oniah, AONTAS, Ireland
11:15 – 11:50 Networking coffee break
11:50 – 13:00 What values should adult learning and education promote? Mapping exercise and group discussions. Facilitated by Maja Maksimovic, University of Belgrade and Adult Education Society, Serbia.
Group discussions on values in adult learning from the following perspectives:
Policy: facilitated by Gustav Fridolin, EAEA Executive Board
Institutions and providers: facilitated by Alex Stevenson, EAEA Executive Board
Educators: facilitated by Maja Maksimovic, University of Belgrade
Learners: facilitated by Dearbhail Lawless, EAEA Vice-President
European values: facilitated by Balazs Nemeth, EAEA Executive Board
13.00 – 14.00 Buffet lunch
14:00 – 15:30 How can transformative learning foster values? >>Read more about the parallel workshops
Which values are connected to the green transition? How can transformative learning promote these values? Facilitated by Susanne Rodemann-Kalkan, futurlabor and Sabine Bertram, Bildungsfrauen.
Which values are connected to the digital transition? What can transformative learning do to mitigate the unwanted consequences of digital transition? Facilitated by Daiana Huber, CPIP.
Transformative learning and democratic processes. How can citizenship education be transformative and engage people in active dialogue? Facilitated by Kathy Del Rizzo, European Peer Training Organisation.
15:30 – 16:00 Concluding words. Klara Engels-Perenyi, European Commission & Uwe Gartenschlaeger, EAEA
close the programme
Speakers and facilitators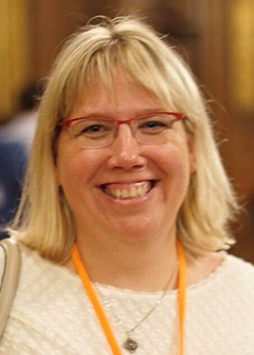 Klara Engels-Perenyi is a Policy Officer in the Skills Agenda unit in DG Employment, Social Affairs and Inclusion at the European Commission.
show more
She is working on adult skills policies, and in particular on the Commission initiative on individual learning accounts and on the action "Skills for Life" of the EU Skills Agenda. Klara is coordinating the Commission expert group on Adult Learning and the Network of national coordinators for the implementation of the EU Agenda on Adult Learning. She has until recently worked on higher education policies and the Bologna Process and developed the Commission's initiative on an EU approach to micro-credentials.
show less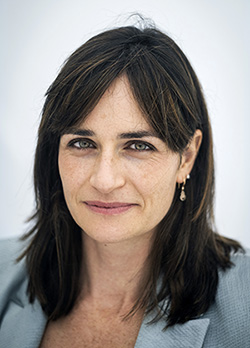 Anne-Sophie van Vyve has 13 years of experience in cultural education. In 2013 she started focusing more on remembrance and peace education and worked extensively for Vredescentrum in Antwerp. In 2020 Anne-Sophie started at Kazerne Dossin, Memorial, Museum and Research Centre on Holocaust and Human Rights as the Director of Education and Public Engagement.
show more
Her aim is to welcome different target groups and to accommodate each of them in their unicity. In doing so the museum educates visitors on the historical events that took place in Mechelen and also plays a role in assessing universal mechanisms linked to racism, discrimination, exclusion, group violence still at play in society today. In this way, the museum makes a fundamental contribution to the educational and social project, in which citizenship, democratic resistance and the defence of individual basic freedoms are central.
show less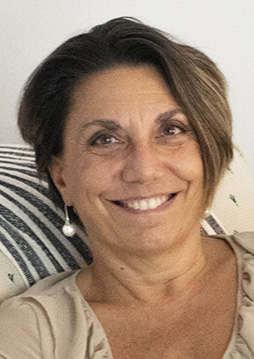 Laura Formenti, PhD, is Professor of General and Social Pedagogy at the University of Milano Bicocca, Italy. President of the Italian Universities' Network for Lifelong Learning and Joint Convenor of ESREA's Life History and Biography Network, she has been Chair of ESREA from 2014 to 2019.
show more
She developed a systemic and cooperative approach to adult education aimed at social justice, weaving participatory and arts-based methods, biographical writing, embodied experiences, critical and cultural reflexivity, and Socratic dialogue. She co-edited books on Stories that Make a Difference (2016), Embodied Narratives (2014) and with Linden West (2018) Transforming Perspectives in Lifelong Learning and Adult Education: A dialogue, receiving the 2019 Cyril O. Houle Award from AAACE.
show less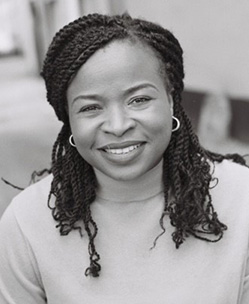 Deborah Oniah is a mum of four and graduate in law from her home country Nigeria. Deborah is a University College Cork Sanctuary Scholar and graduate with Postgraduate Diploma in Trauma Studies.
show more
She is important voice for the migrant community in Ireland and she is now trained in and facilitates intercultural dialogue in Ireland. Deborah is a member of several community programmes such as sanctuary runners and Saoirse (Ethnic Hands on Deck), a Social Enterprise project run by migrant women living in Direct Provision Centres in Cork City and County. Deborah is now studying Global Youth Work and Development in University of Maynooth, Kildare.
show less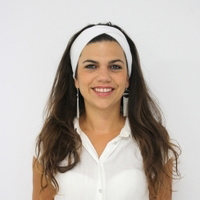 Maja Maksimović is an Assistant Professor at the Department of Pedagogy and Andragogy at the Faculty of Philosophy of the University of Belgrade.
show more
Currently she focuses her research practice on the entanglement of the educational, activist, and artistic, trying to incorporate the critical, embodied, spatial and imaginative into a repertoire of action. Maksimović has an intensive cooperation with NGOs, cultural institution and activist organizations, trying to build stronger links among academia and the civil sector, but also to explore public spaces as participatory educational sites. She is a part of ESREA steering committee and a co-convenor of the ESREA network Active Democratic Citizenship and Adult Learning. Maksimović is also a member of Škograd collective.
show less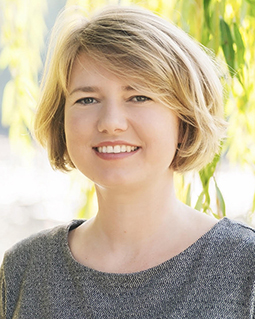 Susanne Rodemann-Kalkan is an Environmental Scientist (Dipl.), Systemic Coach (SG), Theory U practitioner and process facilitator.
show more
She supports teams, individuals, networks and organisations with systemic approaches to leverage their impact for building regenerative systems. She is the founder of "futurlabor – Institute for systemic future design" (est. 2015) and guest lecturer at Leuphana University Lüneburg, Germany.
show less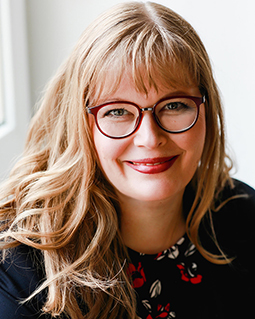 Sabine Bertram holds a degree in education with a focus on adult education. She feels at home in the community-oriented education sector, where she can draw on many years of practical experience, including 10 years as a leader.
show more
In 2021, she founded BILDUNGSFRAUEN and has worked since then as a coach, mentor and consultant. Her podcast BILDUNGSFRAUEN features inspiring women from across the education sector.
show less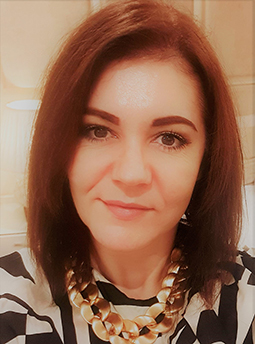 Daiana Huber has been working since 2006 on European Project management. For the past 10 years has specialised in correctional pedagogy, working with practitioners from prisons all over Europe and acceding countries.
show more
She is part of the management team at Centre for Promoting Lifelong Learning from Timisoara, Romania and together with her colleagues strongly advocates for the role of adult education in public policy reform at all levels.
show less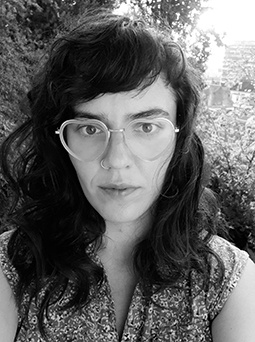 Born and living in Belgium, Cathy Del Rizzo studied drama arts in Brussels. Her professional path quickly developed towards anti-bias education and inclusion in the youth field.
show more
She has been working for the European Peer Training Organisation since 2014, as a trainer and project manager. Since 2018, Cathy has been managing EPTO. Moreover, her current focus is on training delivery, educational programmes development, network and activities development in Belgium. She has been involved in the design and delivery of many anti-bias workshops, trainings and train-the trainer.
show less
More information about the speakers and the programme will be updated soon.
Registration
The event is now full and registration is closed. Please contact aleksandra.kozyra [at] eaea.org for further information.
Please note that depending on COVID-19 restrictions, participation limits might apply. We kindly ask you to wait for a confirmation email from EAEA staff before making your travel arrangements.
Practical information
For information about the venues, hotels and sightseeing in Mechelen, check out our practical information package (pdf)
Venues
General Assembly and Annual Conference: Mechelen Cultural Centre, Minderbroedersgang 5, 2800 Mechelen
Grundtvig Award Ceremony: Mechelen City Hall, Grote Markt 21, 2800 Mechelen
Dinner on Monday: Puro Drank en eetcultuur, Guldenstraat 20, 2800 Mechelen.
Participation fees
General Assembly: 30 EUR
Grundtvig Award Ceremony: free of charge
Festive dinner: 50 EUR
Annual Conference: 80 EUR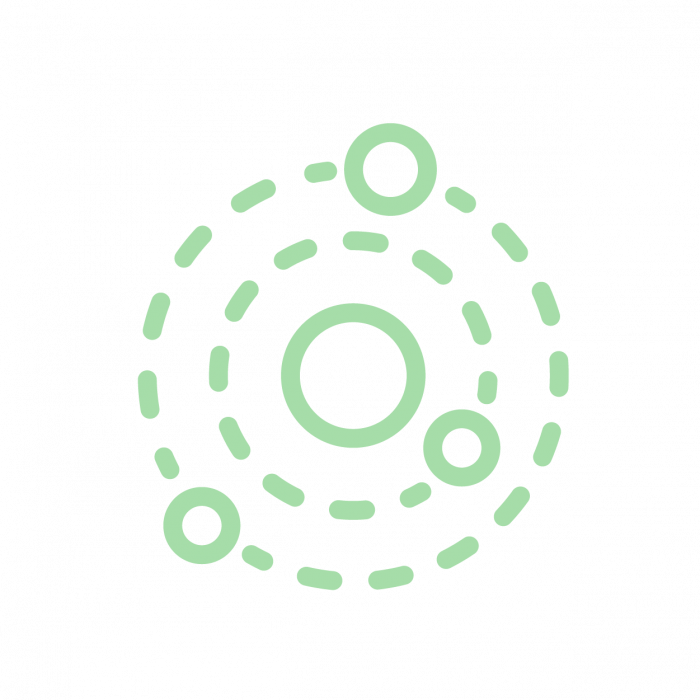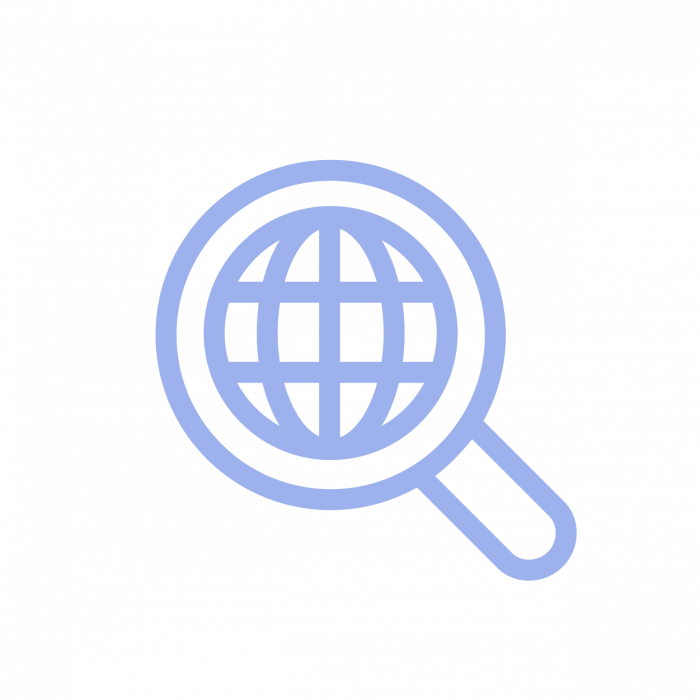 Recommended hotels:
Novotel Mechelen Centrum
Van Beethovenstraat 1, 2800 Mechelen
Holiday Inn Express Mechelen
Veemarkt 37C, 2800 Mechelen
NH Mechelen
Korenmarkt 22/24, 2800 Mechelen
Hotel Elisabeth
Goswin de Stassartstraat 28, 2800 Mechelen
Further information
If you have questions about the event, please contact Aleksandra Kozyra at EAEA, aleksandra.kozyra [at] eaea.org.