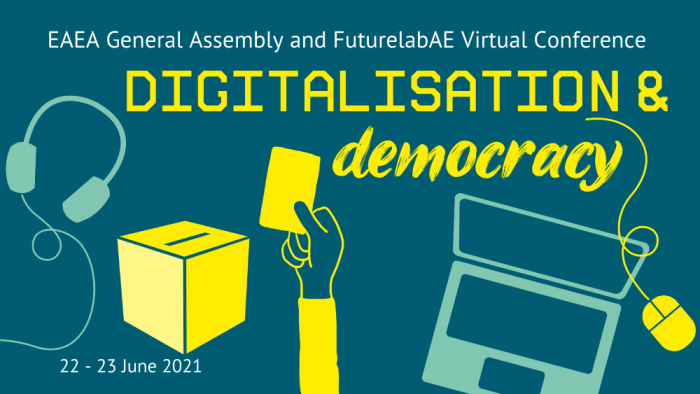 On June 22 and 23, the EAEA General Assembly and FuturelabAE conference will take place virtually.
EAEA members will discuss and vote on statutory business and elect a new Executive Board. They will also go over key policy issues that adult learning in Europe is facing together with Alison Crabb, Head of Unit for Skills and Qualifications at DG EMPL, European Commission. The event will also be an occasion to learn more about the newly launched "we are ale" campaign. The full programme is now available.
On the second day, the participants will learn more about the results of the FutureLabAE project, focusing on change-oriented education with a special focus on digitalization and democracy. The full programme is now published on the conference page.
Registration for the two-day interactive conference is now open!