Associate Member
YUVA: Yuva Derneği - Yuva Association
Who we are?
YUVA was founded in 2010 to provide holistic and sustainable solutions to the environmental problems and social issues such as poverty and education in Turkey as well as in the world. Our aim is to foster a life that respects the rights of all living beings and future generations.
YUVA takes measures for sustainable life styles, poverty reduction and democratization through adult learning and promotes participatory teaching methods. For poverty reduction measures our focus is on least developed regions and disadvantaged groups.
Meso Level
YUVA aims to strengthen environmental, human rights and civic, intercultural and political education.
YUVA runs capacity building activities of adult learning institutions in order to increase the participation of the people in Turkey in non formal adult education activities. YUVA strengthens adult learning institutions in responding appropriately to the needs of their target groups and in becoming vibrant hubs for education in their communities.
Good practice is being promoted through facilitating local, national, regional and international cooperation in the field of adult learning.
Macro Level
In order to create a supportive environment for learners, facilitators and providers of adult learning, YUVA consults decision makers and other organizations in creating policies.
YUVA holds public debates and events to help put the following themes on the agenda of decision makers and practitioners:
* Being aware of the relation between human and all beings,
*Being active in the society in order to defense equality, justice and solidarity
*Being peaceful and inclusive
*Valuing diversity.
What we do?
We are working in the Human Development Program to ensure that people in need become self-sufficient individuals living an honorable life. The focus of this program centers on creating and reinforcing employment opportunities in order to increase the quality of life for beneficiaries. In addition language classes, legal advice, consultation, individual case management and psychosocial support are carried out in all our centers. We work in collaboration with local authorities in order to make these activities sustainable. We support the development of not only our trainers but also of our employees, and we organize capacity building trainings in various fields for this purpose. Within the organization of our program, we conduct activities in our centers in Istanbul, Hatay, Gaziantep, Konya and Mersin. We deliver services to an average of 30 thousand persons a year within the framework of the Human Development Program.
With our Earth Citizenship Program, we encourage people to feel responsible for the things happening around them and in the world and for the common things they share and to take action. We organize comprehensive training programs and advocacy support works for youth and adults under the program which creates awareness in individuals with regard to leading a responsible life. In our ecological literacy trainings for youth and adults, we discuss the cycles of nature, how it operates and what we can do to live in greater harmony within this system. The Earth Citizenship Program is also preparing to commence migration awareness and human rights training across the country in order to contribute to peace among communities.
Our best practices
Earth Citizenship Programme: read more in an article published on EPALE
EAEA brings together
120 organisations from 43 countries.
Members in Turkey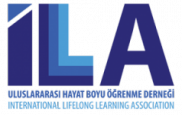 Ordinary member
Uluslararasi Hayat Boyu Öğrenme Derneği (UHBÖDER) - International Lifelong Learning Association (ILLLA)
The mission of ILLLA is to identify education needs of the population under LLL perspective, support the disadvantaged youngsters and...
Read more
Associate member
YUVA: Yuva Derneği - Yuva Association
In collaboration with selected civil society organisations, YUVA takes measures for sustainable life styles, poverty reduction and democratization through adult...
Read more
Members by country
a
b
c
d
e
f
g
h
i
j
k
l
m
n
o
p
q
r
s
t
u
v
w
x
y
z
X
Republic of North Macedonia