Associate Member

InfoCons Association
Who are we?
InfoCons has been founded in 2003 to comply with consumers' needs in Romania. Since then it carries on an uninterrupted activity and it gained national and international  recognition, becoming member of different organisations, consultative commissions of state's authorities, working groups and partner in national and international programs.
What we do?
Setting up Consumers´ Information and Consultancy Centers in all counties and carrying on continuous activities in the area of consumers´ education and information
Active involvement in the fight against counterfeits
Founding Member of the first Federation of consumers´ protection organisations from Romania
Accreditation at the Romanian Parliament – Chamber of Deputies for the works of the Specialized Boards
Setting up the first master course in the area of consumers´ protection in cooperation with Faculty of Sociology and Social Assistance from Bucharest University
Initiation of the introduction of consumers´ protection classes in schools
Development of several campaigns of education and information in the period of Romania´s accession to the EU; these campaigns were carried on by broadcasting clips on most national televisions and radios, by dissemination of written materials and by organizing events at national, regional and zonal level
Gathering national and international organisations and institutions under the aegis of the concept "Consumers´ Protection – For A New Attitude"
Supporting the publication of specialized works
Our best practices : 
– Active Being Youth Exchange – Erasmus + 
BEING ACTIVE is a project which is engaged in the exchange of experience among young people aims to strengthen active citizenship of young people marginalized, giving them insight into their general well-being, physical and menta
The "BEING ACTIVE" will involve 60 young people with fewer opportunities and possibilities, each partner is responsible for the preparation and participation of 11 participants. The two leaders of the project and host will prepare and send 16 participants to share experiences
– Global learning approach on food waste in non-formal education
Option 1 – Global learning education
Project activities will have a positive impact on all aspects of sustainability and sustainable consumption, both citizens in developing countries and for citizens of EU Tail.
Project activities will complete lack of education and information related to global issues of food waste and will increase awareness of global interdependence and environmental issues impacting social development. The project activities will also promote skills change in food intake and reduce poverty globally. Mia than 2 million people in the EU will know and apply the skills acquired in some distillation Project on sustainable consumption, meaning that eating foods better manage consumer can open opportunities for other people.
The target group: 2,000,000 household members, 3,000 professionals in education, 1,000 representatives of NGOs and opinion leaders.
Understand the overall impact due to food waste, will reduce food waste that will lead directly to reducing ecological and environmental impact and reduce costs for households.
– STEPS FOR YOUTH -Training Course – youth workers 
Project description: Youth workers need new methods of personal development in youth activities in the organizations to which they belong.
Objectives:
experimentation methods pentru.lucratorii youth personal development;
Improving information on personal development and personal development of methods to facilitate the participants;
Skills Development pentru.facilitarea personal development methods by participants;
crearea skills development of new methods for personal development
Project activities include: management, personal development workshops, methods, activities of non-formal: facilitating graphics, role play, psychodrama, improvisation, facilitated discussion.
– EXPLORE (SOCIAL) MEDIA – plus Erasmus Project – Youth Mobility 
Project description: The role of social media in young people's lives is very important. Sometimes social media does nothing to promote violence, racism, discrimination. This phenomenon leads to intolerance and discrimination against refugees, asylum seekers, but disadvantaged in society.
On the other hand there is a positive side to this side and developing media.Folosind social skills of young people, they can improve their chances for. find a job, for to connect with people with similar interests and to develop trust -and itself.
This project will use non-formal methods and participants will take part in various workshops as scheduled. (December 27, 2017 – January 6, 2018 Klaffer, Austria).
– Connect to Human Rights  – Project in Austria Erasmus also subject integration of refugees, human rights knowledge, attended by 44 members from seven countries: Austria, Italy, Slovakia, Romania, Bulgaria, Poland and Greece.
– European Vagabond –  Project Denmark – Erasmus plus (European citizenship, integration) – 5 countries: Denmark, Romania, Spain, Poland, France – 30 participants
– TRACORE – Training for Consumer Rights Empowerment 
Project TRACORE aims to encourage networking social dialogue between Turkey and EU countries, policy development rank high in Turkey aligning with EU policies on consumer protection, produce online learning tools TRACORE and to raise awareness and inforare consumers using online resources of TRACORE.
 – "SES – to evolve sustainable '- Ministry of European Funds – National Directorate Managing Authority for the Operational Program Human Resources Development
The overall objective of the project is to create new services and opportunities (re) social and professional integration for 132 people from vulnerable groups with difficulties to integrate the labor market. The overall objective will be achieved through the creation, development and promotion of 11 units of social economy within the four regions (Bucharest-Ilfov, South-East, Central and South-Muntenia), which will provide 75 new jobs, of which 50 they will be filled by people from vulnerable groups and through training / professional training, counseling and personal development and other integrated activities designed to support the target group (2014- 2015)
– System for Prevention and Combat Identity Theft HOME : Objective of the project is create awareness of citizens, sharing best practices, promotion of new technologies to help authorities in the fight against cases of identity theft (2014 – 2016)
– Place Trade practice
integrated guidance, career counseling, mentoring and internships for students – MASOPHRD European Social Fund Operational Program Human Resources Development 2007-2013 – The general objective is to increase the degree of integration of students in the field of specialization marketing labor market according to the qualifications and skills gained from BA and / or MA. Work skills development for students in a situation of transition from university to working life cycle, through information and coaching on professional integration, and activities practiced within some organizations in the country (2014-2015)
– Operation Hippocrates – EU OPERATION TO DEVELOP AND ENLARGE expertise in tackling FAKE THE TRADE OF MEDICINE TROUGH THE INTERNET
Development and consolidation of expertise, experts in identifying counterfeit medicines trade via the Internet.
Improving operations and exchange of best practices; Methodology The trainer Trane (2014 – 2015) – (Here)
– Mobility, the paradigm of European Citizens
– COBALT – "Communicating, Building of Awareness, Leadership competence and Transfering knowledge on Sustainable use of raw materials"(Here)
– ME IS MINE – Identity Theft Observatory Model Project ME is MINE aims at long-term reduction of cases of identity theft and popularization of consumer rights regarding the protection of personal data and the creation of a national observers on the issue to the attention, in Romania and in Italy (2012 – 2014 ) – (Here)
– Active Consumers – European Union campaign to inform consumers of Romania, "It's your right! It works! "
– Lifelong Learning Program – Grundtvig "Education for inclusion of persons with disabilities" (2011 -2013)
– Information Center EUROPE DIRECT : Information network that provides access to both general information about the European Union and local information services provided by this center. (2011 -2012)
– Lifelong Learning Program – Grundtvig "Challenges in lifelong learning : what are likely to benefit from education"  (2009 -2011)
– CONSUMECO : Comprehensive on developing a model of consumer behavior for organic products in order to establish new methods and marketing tools useful for increasing the competitiveness of Romanian producers (2008 – 2011)
– Policies labeling of alcoholic products to protect young (2009-2010)
– Compile an European technical fraud to the judicial authorities and police based on a network of alerts and information facility entities and citizens
– Cycle European seminars to prevent fraud in means of payment
in cooperation with police and judicial authorities, consumer associations and professional organizations (2008 – 2009).
– Comparative information for consumers on financial services (2007-2009)
– Dolceta : Education Development On-line consumers; Pan-European project (2007 – 2009)
-Monitoring and assessment of European citizenship rights in terms of active (2007 – 2008)
– Informing EU citizens on disputes derived from civil contracts (2007 – 2008)
– Consumer organizations and services of general interest: assessment by citizens regulators
EAEA brings together
120 organisations from 43 countries.
Members in Romania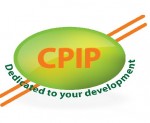 Associate member
Centrul pentru Promovarea Invatarii Permanente (CPIP) - Center for Promoting Lifelong Learning
Our vision is a European one. Education overcomes the borders of scholarly age and training is a lifestyle that goes...
Read more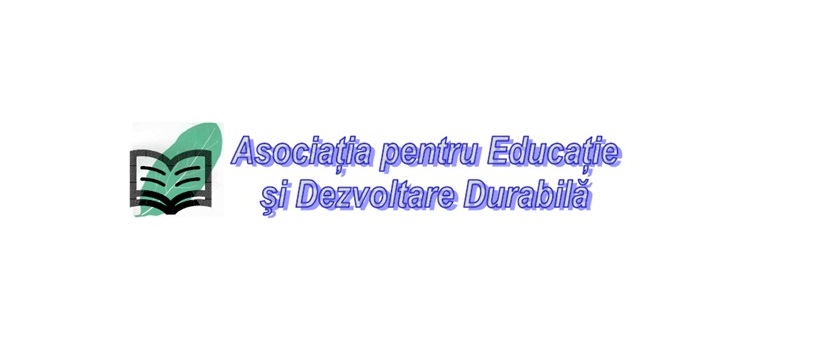 Associate member
Asociatia pentru Educatie si Dezvoltare Durabila - Association for Education and Sustainable Development (AESD)
Association for Education and Sustainable Development (AESD) is an educational centre whose main activities are delivering formal and informal adult...
Read more

Associate member
InfoCons Association
InfoCons has been founded in 2003 to comply with consumers' needs in Romania.
Read more

Ordinary member
EUROED: Asociaţia Euro Adult Education - EUROED: Euro Adult Education Association
EURO ADULT EDUCATION's main objective is to promote at European standards of VET and of long life learning politics on...
Read more
Members by country
a
b
c
d
e
f
g
h
i
j
k
l
m
n
o
p
q
r
s
t
u
v
w
x
y
z
X
Republic of North Macedonia