20.10.2020
11:00 am to 12:30 pm
EAEA event:
Webinar: Mapping and engaging stakeholders
How can you map and contact stakeholders who can help you achieve the objectives of your advocacy plan? What tools can you use to reach out to your stakeholders, and how can you build long-term relationships?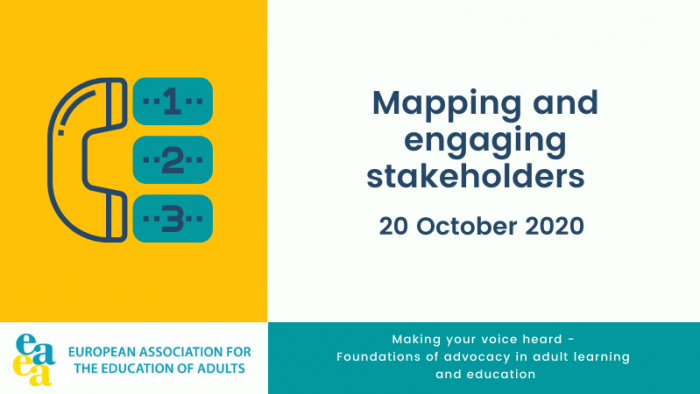 During the webinar we will hear from Alen Maletić from the Bridge47 project. Alen coordinates the Bridge 47 Network, a global community of professionals and enthusiasts in the field of transformative learning and the SDG Target 4.7. His background is in European politics and comparative education policy, and he has spent the several last years working with civil society networks engaging with lifelong learning and education for active global citizenship.
To register, please contact Aleksandra at aleksandra.kozyra [at] eaea.org .
The webinar is part of EAEA's capacity-building series: Making your voice heard – Foundations of advocacy in adult learning. Find out more from the programme.