EAEA event:
Going virtual with your (international) training: challenges and opportunities
Moving all teaching activity online has become a necessity for all of us. This has included international training programmes. Can international participants still benefit from a cultural exchange, make valuable connections and feel stimulated in an online environment? What has been lost, and what has been gained? During the event, you will hear from the organisers of the Adult Education Academy, a two-week winter school which for years had been organised in Wuerzburg, Germany – until the COVID-19 pandemic has made it necessary to move its ambitious programme virtually.
13.7.2021 10.00 am – 12.00 pm CEST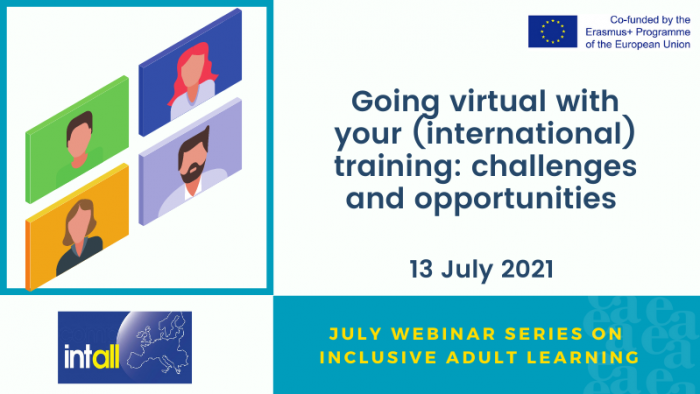 The event will be an occasion to share the findings of EAEA's partner project INTALL.
The programme is now available!
The event is part of EAEA's July webinar series on inclusive adult learning.