Community-based practices for empowerment – EPALE Community Conference 2022
18th of October 2022, 11.30-12.30 CEST (online)
How can we empower communities? Education through the arts can be a powerful tool to observe, reflect, transform and educate people.
This workshop will be introduced by theater actress and teacher Micaela Casalboni who will share with the participants some examples of community-based practices through theater. Christin Cieslak from EAEA is moderating 2 workshops.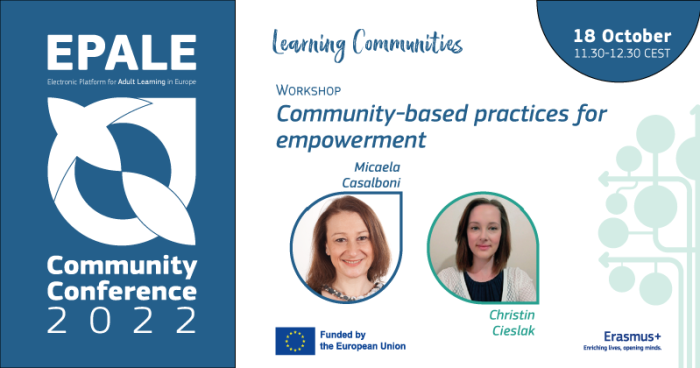 Please find the link to registration here: Registration!